The innovative Czech companies Contipro and Nafigate have found success thanks to research. Of course, we shouldn´t forget the fermentation technology of the most famous product in the Czech Republic: beer!
It is a great story, like from an American movie. It began in a small town in Ústí nad Orlicí district in east Bohemia. The first mention of the village called Liuental dates back to1292, though from 1544 it was referred to as "Dolnij Dobraucž". Approximately 2,500 people live in Dolní Dobrouč today. Nevertheless, this is where in its high-tech facilities the company Contipro develops and produces biotechnology products based on the "miraculous" hyaluronic acid, of which the holding company has long been the leading global producer. However, it also focuses on nanotechnology.
Thanks to research, various medicinal agents intended for healing wounds, burns, corneal injuries and skin atrophy have been developed on the basis of sodium hyaluronate; the company is also wagering on hydrogels. The use of hyaluronic acid is particularly popular in cosmetics, mainly in creams for women, as it is used to prevent the ageing of the skin. After all, all of us have this acid in our bodies, but it disappears as we grow old.
Hyaluronic salt – useful not only for skin hydration – was previously obtained from cockscombs or from the eyes of tunas, but scientists found a better method: they get the acid from bacterial cell walls. Contipro introduces three new products to the market every year. Currently, it holds 82 patents and annually – as a commercial enterprise – publishes roughly fifteen scientific impact studies. This is no wonder: today 124 researchers work in little Dolní Dobrouč, contributing to the company's success. According to Hospodářské noviny, Contipro earned CZK 625 million last year, a year-on-year increase of nearly 20%. The firm has long been profitable; of course, most of its profit is reinvested in research. "In terms of turnover, about five percent is accounted to nutritional products, 45 percent is tied to the cosmetics industry and 50 percent is connected with pharmacy," said Ondřej Jireš, Marketing Manager at Contipro to the Czech newspaper. They have great expectations in Dobrouč from processing acid into nanofibers and subsequent weaving into sheets. Subsequently, upon the contact with the body, water or another environment they are absorbed. Moreover, they can also carry various effective agents.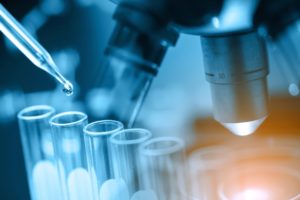 From Lyon to cosmetics
The previously mentioned hyaluronic acid is the foundation of the company's success. Why is it so interesting? "In itself, it is not exceptional. We have it everywhere around us, the human eye is filled with it, as is the umbilical cord, and it's also in embryos," Vladimír Velebný, director and co-founder of the Contipro holding company, told the Česká pozice server five years ago. "However, this is a substance with unique properties and potential that started to attract my attention in the 1980s. While I was at medical faculty in Hradec Králové I found that the world was headed in an interesting direction and after 1990 we started producing it in Ústí nad Orlicí," said Velebný, recalling the company's origins.
Today, when you enter the modern complex, which is roughly five kilometres from Letohrad (and 180 kilometres from Prague), it is hard to believe that Contipro started out as a small company with six employees. Petr Pinkas joined Velebný after a month. "I didn't enjoy just writing papers, even though I had works published in good journals. I wanted to do something. I didn't want to just do research, but to also do things," says Velebný, who spent a half a year in Paris between 1983 and 1984. During a lecture in Lyon, he visited the local Skin Institute, part of which was focused on basic research, as well as on applications. "That was an exemplary combination. I said to myself that it would be possible also at home. But at that time (under socialism), it wasn't," the award-winning entrepreneur added.
Following the magical year 1989, when communist regimes dissolved, the company was founded under the name CONnective TIssue PROducts, or Contipro in February 1990. Ten years later, the firm found success with a veterinary joint medication (Bonharen). In January 2004, Contipro brought to market a successful human medicinal product, Hyiodine, which combined the benefits of hyaluronic acid and iodine complex and soon caught on as an effective agent for treating serious and chronic wounds.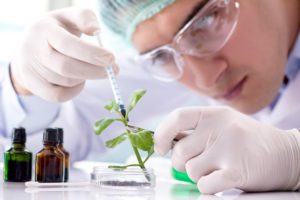 A recognised and responsible firm
The company received a significant "stamp of quality" in June 2009: its project of research and development centre for medical nanobiotechnologies was recognised by the government agency CzechInvest and the Association for Foreign Investment "as the investment with the greatest innovation potential in the Czech Republic". Contipro introduced its 4SPIN apparatus for production of nanofibre materials for tissue engineering and drug distribution in October 2012. Board member Zuzana Bubnová was ranked 85th by Forbes magazine among the 100 most influential women in the Czech Republic this year; according to this source, the company is preparing to open sales offices in the United States and Russia.
The overwhelming majority of production – no longer only the "magic" acid – is exported and, as the firm's management has been saying for years, offers to invest or to purchase a share in the holding company continue to roll in. As a self-made man, Velebný is, of course, valued as someone who supports his region, which lies far from any major city. Therefore, company apartments were built in the Dobrouč area for a number of foreign employees, who enjoy the journey to work by bicycle along the Tichá Orlice creek. The company has also established its own science and education institute for post-graduate students. It collaborates with universities in Pardubice and Olomouc, and has been involved in the popularisation of natural science for secondary schools (Phybich programme – "as physics, biology, chemistry"), as Lidové noviny mentioned in October. And what's more: a year ago, the biotechnology firm also established an elementary school in nearby Žamberk, where Contipro even operates a kindergarten!
How to use oil from deep-fryers
The Dobrouč story is extraordinary, but of course other innovative companies with Czech ideas and capital have been successful. One of these examples is Nafigate Corporation, a developer of a biotechnology under the name Hydal, which originated from laboratories at Brno University of Technology and, thanks to bacteria, it enables the production of a biopolymer (PHA) from used frying oil. In spring, Nafigate announced that it would focus on the American market, where it wants to build a factory with partners.
"We anticipate significant interest in Hydal due to the local glut of used frying oil. Consumption of frying oil grows by roughly ten percent annually in the United States. Hydal biotechnology offers an appropriate use of used frying oil at a time when the outlook for biofuels in transportation is worsening due to the development of electric vehicles and the relatively low price of standard fuels. The resulting PHA polymer will be further used for the production of bioplastics with a broad range of applications, from agricultural films to food packaging," marketing manager Lenka Mynářová stated in a communique. "State governments and major cities there have adopted strategies for supporting waste-free technologies. And that is what we are offering," she added.
Hydal is the first biotechnology that is capable of industrial-scale production of biopolymers from waste oil without affecting food resources, unlike competitive technologies that use sugar, starch or corn. According to the company, which has also exhibited in China, its concept offers a combination of several benefits. It involves the trend of consisting in the so-called circular economy, where waste is converted into biopolymers and bioplastics, from which it is possible to produce, for example, agricultural and food-packaging films. Such bioplastic degrades over time into carbon dioxide and water, and it does not harm the environment. Furthermore, the entire production system is practically waste-free. To prove that it is not just hype, the company has been awarded by the Frost & Sullivan prize for the best innovation (2015), several awards in China and two Seal of Excellence acknowledgements in the Horizon 2020 programme. This promising technology has also received support from the Technology Agency of the Czech Republic, which finances applied research.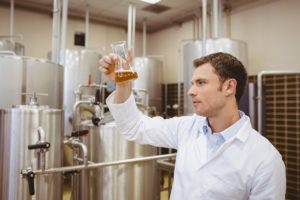 Algal beer as a bonus
Of course, Czechs are experts in a completely different kind of biotechnological research, namely fermentation technologies that are necessary for the traditional Czech beverage: beer. The Czech Republic is a major exporter of beers and lagers. Plzeňský prazdroj, also known as Pilsner Urquell, even gave an entire category of beer its name: pilsner. In addition to a number of domestic breweries that are focused on brewing as well as development, the University of Chemistry and Technology in Prague also specialises in brewing research and training of experts. "We truly have good beer. In our research microbrewery, we brew our own Lachout – that is a traditional name for a beer with a delicious flavour. We experiment with various malts, hops and non-traditional recipes and processes; we have even brewed beer with an algae additive and other atypical ingredients. I think that technology positions of brewmasters at Czech breweries and malthouses are filled mainly by people from us… Sometimes it's already a family tradition, so their children come straight to us to study," Rector Karel Melzoch told Lidové noviny.
Author: Martin Rychlík